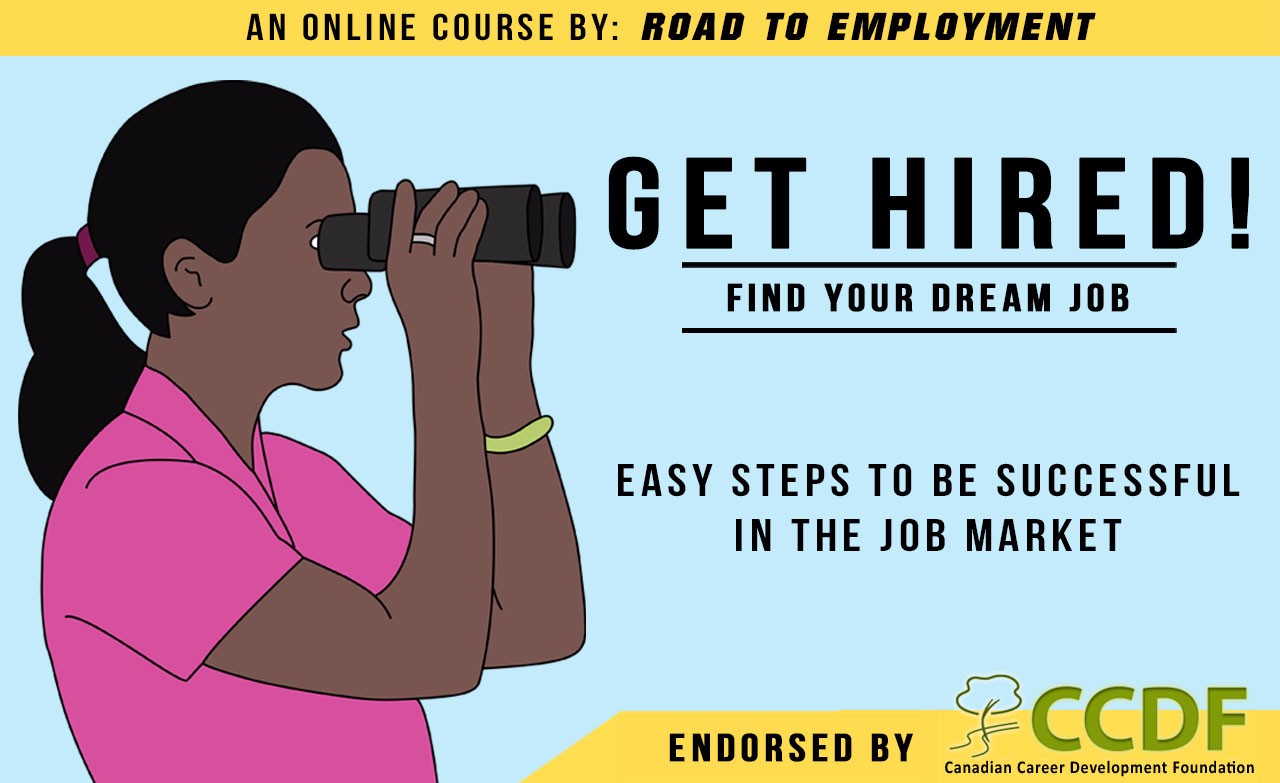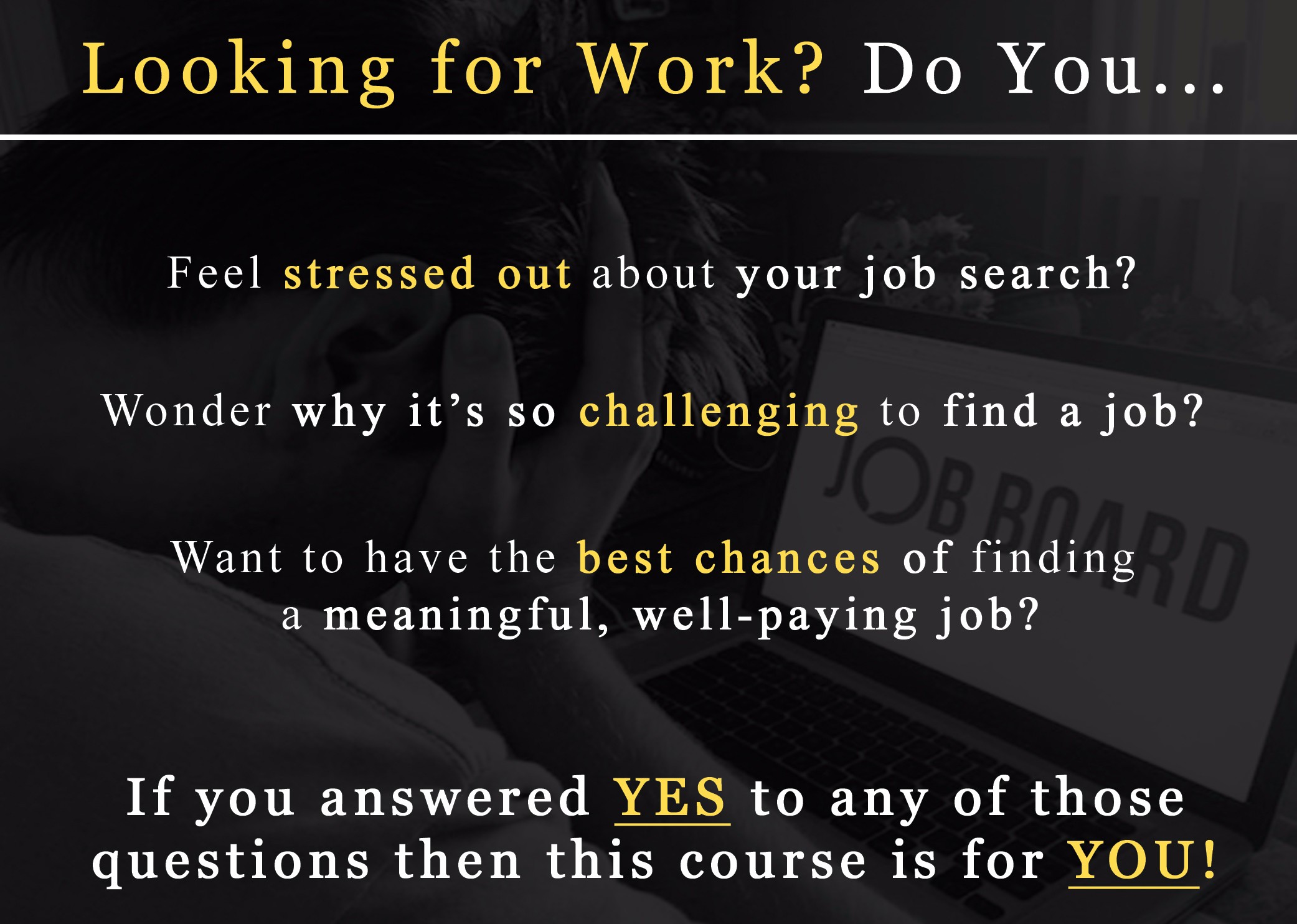 Produced by Road to Employment
(Learn more at: www.roadtoemployment.ca)

---
Join Us and Learn How to Find Your Dream Job!
---
A Course Designed for Students and Graduates

Get Hired is the most impactful, relevant and entertaining career course based on job seeking strategies from employers and hiring experts.
Finding good work can be tough! Especially when you just don't know why you aren't getting any interviews or offers. That's why we made this course! To give you the steps and knowledge you need to succeed and absolutely kill it in the job market!

After taking this course, you will:
- Know how to job search and network like a boss!
- Understand what employers look for so you can become the top candidate.
- Feel confident in your ability to succeed in the job market.
- Lots more!!!
Are You Ready to Find Your Dream Job?
We guarantee your satisfaction or your money back.

---
As Featured On:


---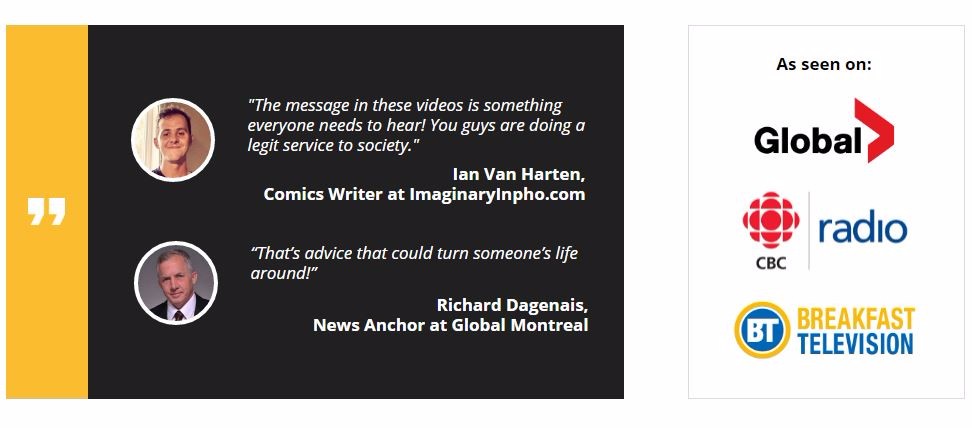 If you haven't had a chance yet make sure to check out the course trailer below.

Are You Ready To Get Hired?
ENROLL TODAY!